"PEM is the alphabet of our art."
Carina Buena, actress, Romaina
A fascinating approach to acting that is clear, concise and contemporary.
Richard Listor, actor, London
If I could sum up PEM in one word it's "confidence"
Justin Younts, actor, New York
PEM Workshops and Classes in Germany
The Open Acting Academy is the resident acting school that teaches full-time acting programmes and part-time acting courses in the Perdekamp Emotional Method. 
Auditions for the full-time acting programme are held regularly.
For more information on course schedules and registrations, please visit the PEM Center Hamburg directly: PEM Center Hamburg
If you require information in English, please contact: info@pem-acting.com
3-Day International PEM Workshop
PEM INTRODUCTORY 3-DAY INTENSIVE WORKSHOP
DATE : TBA
TIME: TBA
COST: 270€
LOCATION: PEM Centre Hamburg.

PEM (The Perdekamp Emotional Method) is a groundbreaking biological acting method, known for it's direct and repeatable way of accessing true emotions via the body with ease and reliability.  It's organic and fast approach grants security and flexibility in the professional careers of actors, singers, dancers and other performers creating emotional depth and expressiveness.
In this 3 day workshop, actors will have a comprehensive experience of PEM's biological acting method using bio-physiology alone.
Throughout the 3 days, you will get:
A comprehensive experience of the principles of PEM´s biological acting method and its step by step process.
Application of the biological trigger-points that give actors easy, safe, immediate and repeatable access to the six basic core emotions.
Profound and emotionally dynamic ways of working without recourse to personal experiences, history or traumas.
Sessions will include Breath and Vocal Release, Presence, Energetic Connection, Ensemble work, Emotional Communication, Character and Text.
This workshop will be held in English and run by PEM Master Instructor Sarah Victoria and Australian PEM Representative Rik Stowman
PEM is not responsible for flights or other travel costs.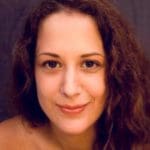 Sarah Victoria
PEM Master Instructor
Rik Stowman
Australian PEM Representative
It was life-changing for me. I came to Hamburg to get validation, to search for something new, something that resonated with me and I got it from the five days that I've been here – from the workshop. It's been a very personal journey and it's been a journey of growth professionally for me as well. I'm very glad that I came here.
Thank you for the wonderful experience at the PEM Centre in Hamburg, it was so special to meet all the amazing people there!