"PEM is the alphabet of our art."
Carina Buena, actress, Romaina
A fascinating approach to acting that is clear, concise and contemporary.
Richard Listor, actor, London
If I could sum up PEM in one word it's "confidence"
Justin Younts, actor, New York
PEM Workshops and Classes in the UK
PEM INTRODUCTORY 2-DAY INTENSIVE WORKSHOP 
PEM (The Perdekamp Emotional Method) is a groundbreaking biological acting method, known for it's direct and repeatable way of accessing true emotions via the body with ease and reliability.  It's organic and fast approach grants security and flexibility in the professional careers of actors, singers, dancers and other performers creating emotional depth and expressiveness.
In this 2 day workshop, actors will have a comprehensive experience of PEM's biological acting method using bio-physiology alone.
Throughout the 2 days, you will get:
A comprehensive experience of the principles of PEM´s biological acting method and its step by step process.
Application of the biological trigger-points that give actors easy, safe, immediate and repeatable access to the six basic core emotions.
Profound and emotionally dynamic ways of working without recourse to personal experiences, history or traumas.
This workshop will be held in English and run by PEM Master Instructor Sarah Victoria.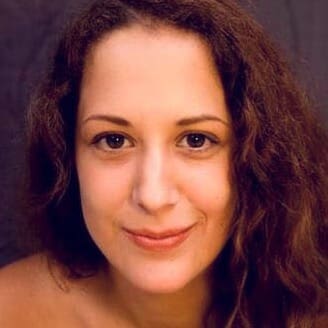 Sarah Victoria
PEM Master Instructor
New dates TBA
Online One-on-one-sessions
Do you need to work on an audition piece and cannot access the right emotions?
Did you feel frustrated with the inability to readliy trigger your emotions during your last audition?
Do you want to learn this biological access to emotions individually or simply deepen your knowledge of PEM?
We offer online training sessions with PEM Master Instructor Sarah Victoria.