The claims are true, PEM allows for safe, repeatable access to authentic, full emotion without the need to go into your past or really engage the conscious mind at all. It's remarkable. I'm learning so much with each Skype session and am amazed at how Sarah has opened up a whole new approach to my work and emotion. My highest recommendation.
Scott Miller, Actor, Los Angeles
Lights, Camera, Action
PEM is an acting method based on the biological processes of its actors. Therefore it is quite simple to provide performers with a direct, effortless and guidable access to authentic emotions on a purely physical basis.
All you need is a light, camera and a microphone.
Over 18 Years of Experience In Teaching
With over 18 years experience in teaching performing and coaching PEM, you are in capable hands of PEM Master Instructor Sarah Victoria. Having travelled all over the world Sarah has spread the teaching Offline both Nationally and Internationally.
In addition, PEM Online Training has been run by Sarah Victoria for the last 7-8 years and works because the method is biologically based without the need to recourse to personal experiences or emotional memory.
Sarah is Arts Manager, Head of PEM Studios Melbourne and the PEM International Office.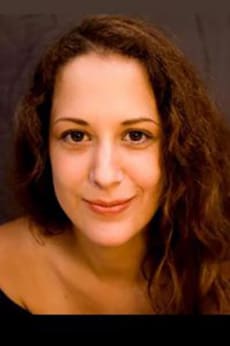 Trained By The Best
Over the last two years, Elle Hill-Cotter, PEM Junior Instructor and Actor, has been trained directly by PEM Master Instructor Sarah Victoria.
Having trained intensively in PEM, Elle is currently a member of the PEM Studios Melbourne Training Ensemble.
PEM skype sessions really changed my acting and also me as a person. I learned how to trigger emotions in my body. This method is very quick and I don't need to use my personal memories to get into emotions. Frankly, this is excellent.
Agata Pisiewicz, Actress, Poland
Choose Your Online Training Package, Date & Time.
If you already have a package go to the "Redeem Package" button and enter your CODE. We look forward to sharing our knowledge with you!
Due to the financial hardship of Covid-19, we are offering 30 mins try-out sessions at half the price!
Book FIRST Intro Session with Elle
Book A Private With Sarah Victoria
I notice my students jumping into class work and rehearsals, giving much more of themselves, taking risks, making discoveries and finding more joy in the work.....I find PEM an ethical and non-exploitative approach to lead young actors to intense and deep authentic performances.

Glenda Linscott
Head of Acting at the Western Australian Academy of Performing Arts
At once new and revolutionary yet somehow timeless and familiar, PEM truly is a paradigm-shift and could well herald in the next major advance in actor training and performance possibility.

Jon Hunter
Senior Acting Tutor – Director and Performance Coach
I am very impressed by the techniques PEM has developed. Ultimately, the physical and the emotional are one.

Mike Alfreds
Director, London

Stephan Perdekamp has created something extraordinary, a method using only an actoru2019s bio-physiology. This is the acting technique for the 21st century u2013 it would have amazed even Stanislavsky!

Peter McAllister
Acting Teacher / Certified PEM Instructor, The Royal Central School of Speech and Drama