I'm very impressed by the techniques PEM has developed. Ultimately, the physical and the emotional are one.

Mike Alfreds, Director, London

At once new and revolutionary yet somehow timeless and familiar, PEM truly is a paradigm-shift and could well herald in the next major advance in actor training and performance possibility.

Jon Hunter, Senior Acting Tutor – Toi Whakaari: New Zealand Drama School

Stephan Perdekamp has created something extraordinary, a method using only an actor's bio-physiology. This is the acting technique for the 21st century – it would have amazed even Stanislavsky!

Peter McAllister, Acting Teacher / Certified PEM Instructor, The Royal Central School of Speech and Drama


PEM is a fundamental acting tool that ensures the skillful, exact and instant use of authentic emotions. It is a way of accessing emotions on a purely physical basis, without recourse to personal experiences or emotional memory.
Artists on their experience with PEM
The PEM acting method is utterly and completely revolutionary. It can elevate a good actor's per-formance from believable, to entirely truthful.
PEM is the newest, most cutting-edge and effective of acting methods. Every actor should try it.
Stephan Perdekamp has created a method that is truly an actor's dream.
PEM is the acting method for the 21st Century.
PEM ensures the quick, efficient and secure elaboration of emotional states, offering thus a viable solution to one of the major problems of the actor's art.
PEM is new and revolutionary. You connect to emotions and then you let go of them so you're not stuck with them.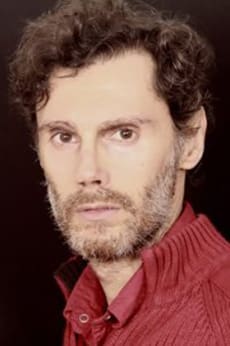 PEM is the best acting method I have ever come across. It's liberating, exhilarating and powerful.
Stephan Perdekamp knows where to search when you don`t know where to search. He's like Mozart, he has a beautiful art.
PEM is amazing, refreshing, it's real and it's here and now. It is a method that speaks to the actor of tomorrow.
PEM is the key to authentic emotions through your body.
PEM has real potential to empower and free the actor, by giving you tools to connect to your authentic content.
The PEM workshop is by far the greatest workshop I have ever taken. I've become a whole other actor on another level of acting.
With PEM I've learned to be confident because I know I can create and repeat anything that is needed in my acting at will.