PEM is the alphabet
of our art ...
Carina Buena, Actress, Romania
PEM Acting - Use the Body's Natural Physiology
What Is PEM?
... an innovative acting method based on a biological process ...
The Perdekamp Emotional Method PEM – developed and designed by German director and playwright Stephan Perdekamp – is an innovative acting method based on a biological process. PEM provides performers with a direct, effortless and guidable access to authentic emotions on a purely physical basis, without recourse to personal experiences or emotional memory.
...organic and fast ... and works with an unheard-of simplicity ...
Its organic and fast approach grants security, flexibilty and reliability in the professional careers of actors, singers, dancers and other performers and works with an unheard-of simplicity and effectiveness in creating emotional depth and expressiveness.
PEM is also a tool to connect young actors to emotions beyond their personal experience to provide them with a wider range of emotional expression.
PEM is a way to explore acting beyond the personal, historical and cultural scope of our modern society. It enables an understanding and awareness of the human condition that is bigger than our personal experience, making actors more versatile and intense at the same time.
PEM is a fundamental acting tool that ensures the skillful, exact and instant use of authentic emotions.
It is also a 'comprehensive acting method' where all disciplines of acting training (body work, breathing, voice, speech, character work, emotional work, scene work, improvisation, acrobatics, dance, singing, stunt) are based on the same technical principles.
Get out of your head and into your body. ­ PEM is a revolutionary technique that no actor can afford to be without. Check out Germany's best secret.
Karen Lanson­, Actress & Writer, London
With PEM I have learnt how to quickly and easily access an emotion without having to go through a lot of scenario preparation.
Marina Waters, Actress, London
... effortless and guidable access to authentic emotions on a purely physical basis, without recourse to personal experiences or emotional memory ...
PEM
is based on bio-electrical trigger centers in the nervous system.
PEM addresses those - previously unconscious - trigger centers in the nervous system. PEM teaches - through a series of awareness exercises - to address those trigger centers, enabling performers to access their true emotional system directly and consciously.
Additionally, PEM offers a wide range of exercises to clear up unconscious emotional blockages in order to give the actor access to the basic biological function of emotions and an artistic control over the internal emotional processes.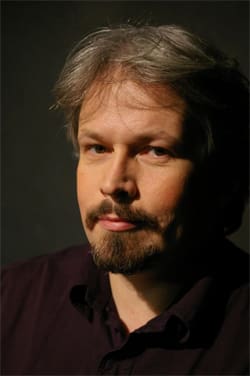 Creator of PEM
Stephan Perdekamp developed PEM in a 15-year period of research. Theatrical experiments helped define the applicability and effectiveness of the method in the Performing Arts. The process was accompanied and its technical and educational aspect repeatedly reviewed by psychologists and therapists to create a method that is safe, user-friendly and free from exploiting the artistic soul.
I think PEM is going to be the new wave for acting. It is holistic, organic and you understand how to use your body to show your emotions
Stuart Burgh, Actor, New York & Philadelphia
Can I Be Sure That PEM Works For Me?
Anyone would be able to use PEM even if they were fond of another method because it is so concrete and you can rely on it.
Kristen Vaphides, Actress, New York
PEM is an approach to an innate biological system which is the basis of all human communication and acting. PEM has been tried by thousands of people from 6 continents in over 55 countries and has proven to be complementary to all other acting methods. Certified PEM instructors guarantee safe and effective learning.
In 2013, the effects of PEM were scientifically supported in a study funded by the Federal Ministry of Economy, Family and Youth in Austria. The results were presented to members of the Austrian Academy of Sciences in Vienna who acknowledged the findings.
In Germany, the
PEM Center Hamburg
was established in 2011 and features the
PEM Theater
an den Elbbruecken and a resident acting school to run a full time program. Here also resides the Stephan Perdekamp Theater Lavatory where ongoing research is conducted and the application of PEM in other areas of interest (autism, drug prevention, burn out, depression, chronic fatigue syndrome, personal development) is developed.
www.pem-center.de
Stephan Perdekamp has made a sensational discovery […] PEM allows the actor to learn how to utilize the primary emotional patterns – 'true' emotions as it were – as a reliable tool for their craft.
Martin Miller, Psychologist, Switzerland