"PEM is the alphabet of our art."
Carina Buena, actress, Romaina
A fascinating approach to acting that is clear, concise and contemporary.
Richard Listor, actor, London
If I could sum up PEM in one word it's "confidence"
Justin Younts, actor, New York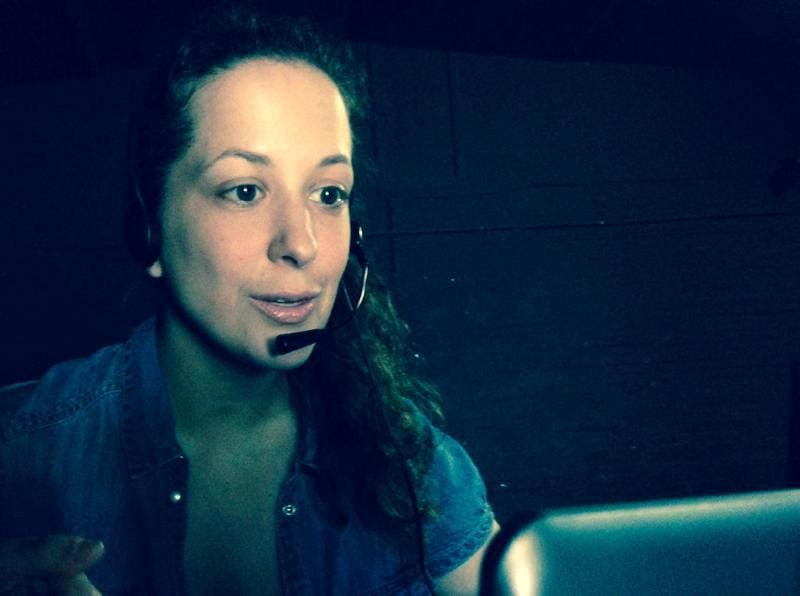 We recommend the PEM online training for you without immediate access to a PEM workshop or for in-depth training in addition to our workshops. So far, numerous actors in Hollywood, New York, Australia, the UK, South Africa, France, the Netherlands, Russia, China and many more countries have benefitted from this tool.
You can book single sessions starting with the 30-minute try-out session or we can follow a detailed curriculum. The content of a session can also be determined by you if you would like to work on a specific topic or script. For your FIRST sessions please book below with Elle Hill, who was trained directly by PEM Master Instructor Sarah Victoria. For sessions with Sarah please email info@pem-acting.com to be added to the waiting list (around 4 weeks until next available session)
What our students say about PEM Online Training:
The claims are true, PEM allows for safe, repeatable access to authentic, full emotion without the need to go into your past or really engage the conscious mind at all. It's remarkable. I'm learning so much with each Skype session and am amazed at how Sarah has opened up a whole new approach to my work and emotion. My highest recommendation.
Scott Miller, actor, Los Angeles
PEM skype sessions really changed my acting and also me as a person. I learned how to trigger emotions in my body. This method is very quick and I don't need to use my personal memories to get into emotions. Frankly, this is excellent.
Agata Pisiewicz, actress, Poland
SARAH VICTORIA
With over 18 years experience in performing and coaching PEM while having travelled all over the world spreading it internationally, PEM Master Instructor Sarah Victoria brings over 7 years experience in online training.
Sarah is arts manager and head of PEM Studios Melbourne and PEM International Office
ELLE HILL
PEM Junior Instructor and actor. Over the last two years, Elle has trained intensively in PEM and is currently a member of the Melbourne Training Ensemble. Over the last year, Elle has been trained by PEM Master Instructor Sarah Victoria. 
Pick from single sessions or packages
Use the drop down menu to find your country. Select 
"Set time zone"
3. Choose date, time, and enter your details
The calendar shows times in your time zone.
Pay online via PayPal. There is the option to pay via credit card
5. Receive confirmation email.
An email reminder will  be sent 24hrs before your session time.
Be online at the chosen date and time
Choose your Online Training package, date and time.
Hello and welcome to PEM Online Training!
Please go to the scheduler below to book and pay for your session. Remember to set your time zone.
For your sessions with Elle Hill please book below.
For sessions with Sarah Victoria please email  info@pem-acting.com

If you already have a package go to the "Redeem Package" button and enter your CODE.
We look forward to sharing our knowledge with you!
Due to the financial hardship of Covid-19, we are offering 30 mins try-out sessions at half the price!
If you are unable to find a time slot that works for you please email us on info@pem-acting.com
No additional charges will be incurred. All charges are covered by PEM.

PLEASE NOTE:
If you need to cancel a session, you can do so up to 24 hours in advance. Should you cancel later, you would lose out on the session.
Bookings must be made within a period of 6 months. All sessions rescheduled or cancelled by the client after that time will not be honoured.
The online training sessions only serve the purpose of personal development. When a session is booked, all participants acknowledge that it is explicitly prohibited to instruct any third party or offer their own classes on the basis of the PEM Perdekamp Emotional Method and the acquired knowledge and skills gained from the online sessions.